Location: STAGE RIGHT! Studio, Sai Kung square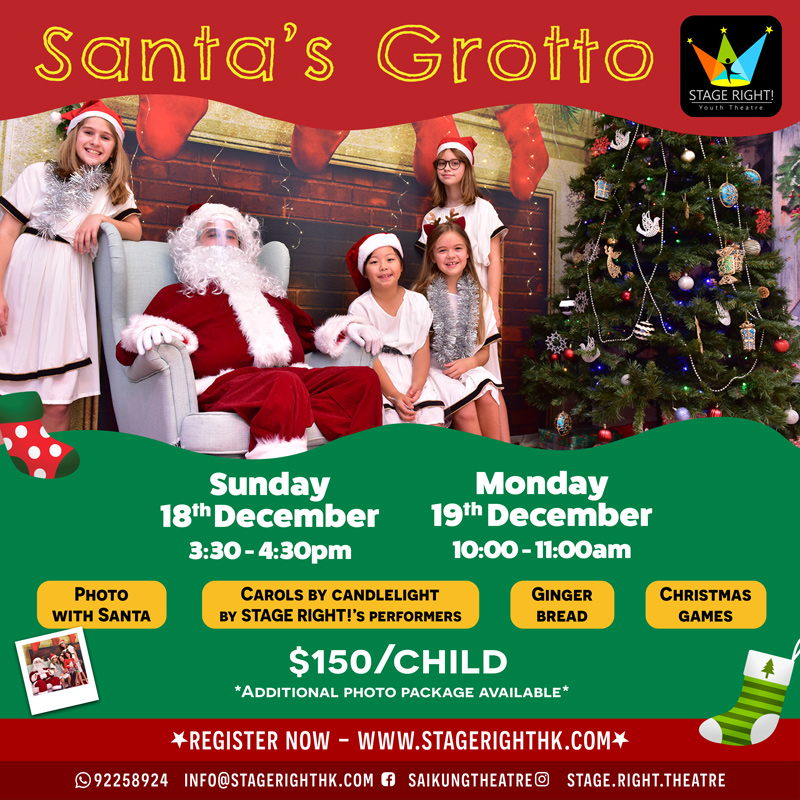 Santa has made time in his busy schedule to visit our children at STAGE RIGHT! Studio. He is making his list and is checking it twice!
Come enjoy Santa grotto this year with; candlelight carols, Christmas games and family photos with Santa. You can also arrange for Santa to give your child a special gift!
Make the most of your holiday break by joining STAGE RIGHT! Youth Theatre.
Date: Sunday 18th December
Time: 3:30 – 4:30pm
Date: Monday 19th December
Time: 10:00 – 11:00am
Location: STAGE RIGHT! Studio
Package: $150 per child
Also available a Special Photo Package with an on the spot Polaroid and a high resolution digital photograph for just $80 (booking in advance is required)
Location: STAGE RIGHT! Studio, Sai Kung square